Welcome to TNT Amusements Inc
NEW!

 
A 360 Degree Walking and Moving TOUR of our showrooms!
 

Just Click HERE:

 
===============================================================
CHECK our new ON-LINE Store for T Shirts, DVD's, and other items!  
1310 Industrial Highway
Southampton, PA 18966
215-953-1188
Our goal is to bring real Arcade Games and Pinball Machines right into the comfort of your home, whether you live near us in Bucks County, PA, across the United States in California, or Worldwide–in France, Australia, and Beyond!
Arcade Games in your Home!
For 36 years, we have provided people in Philadelphia, Bucks County, Delaware County, Chester County, Montgomery County, Lancaster County and beyond with our extensive line of full size Arcade Video Games, Pinball Machines, Shuffle Bowling Alleys, SkeeBall Machines, CD & 45rpm Jukeboxes, including IN HOME SERVICE (in a 800 mile radius)!! We also have many customers in North, South and Central New Jersey, all of Delaware, parts of Maryland and New York. Our own truck and men are able to deliver, set up and provide future service WITHOUT the worry of subcontractors or substandard service men! Our non-local sales continue to grow, with the ability to deliver our games THROUGHOUT the USA and the World—and provide technical support over the phone and the  Internet!
Our legendary FIVE YEAR service plan is included in all machines we sell (giving you a lower cost board repair and low cost labor if you are in our service area)!
Largest Selection of different Arcade Games in stock!
We maintain a showroom with over 100 WORKING & PLAYABLE machines in a 3000 square foot area. Plus, our Inventory CONSTANTLY changes as machines sell and are replaced by others. We have a separate 5000 square ft warehouse double stacked with Inventory. We have more DIFFERENT games in stock than anyone else in the World! We have sold more than 17,500 machines into the home market to over 10,000 different customers in the last 30 years–more than ANY OTHER DEALERS in the Country!
SHOWROOM HOURS:
 Mon-Tues-Thur-Fri       10am to 8pm
Wed    10am to 5pm
Sat    10am to 7pm
 Closed Sundays
 Our Online Store is open 24/7 —–> Click Here <—–
———————————————————————————-
PARTY HOURS:
Every day, 7 days a week – Call for available times!
Sorry—we are NEVER open for "Open Play".  We are NOT an arcade!  However, you can book us for one to two hour private groups.  We also can book a small (ten people and under) group for a special rate!  Please see our PRIVATE PARTIES at TNT Page on left Toolbar!
Google+  Click to go to our Google Plus Page!
Email us at tntquality@aol.com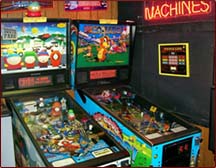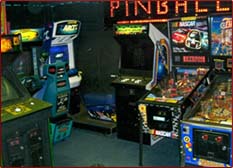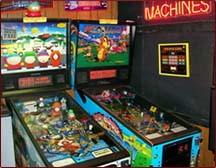 Look here to see pictures of our showroom over the years.... View the Tour
More Info
To receive more information on your gaming systems, party rentals, bar, restaurant & arcade rentals, or to schedule a tour, please fill in your information below and someone will be in touch with you shortly!